It might actually be quicker and easier to ask what can't you bet on in the UK. With a culture of gambling so deeply ingrained in the British way of life there is a vast amount of events that punters can have a flutter on.
Any sport you can think of
Whereas traditionally sports gambling in the UK concentrated on horse racing, online sites have made football not only the most popular sport in the country – but the most bet on as well. But it is not just these very British types of sport that online customer account holders gamble on.
Thanks to the global reach of the internet – and the growing number of online betting sites – it is just as easy for someone in Birmingham to place a bet on a netball match in South Africa than it is for them to place a wager on the result of the Aston Villa v Birmingham City football match.
The list of sports that the public can bet on is just about endless. A quick glance at the menu page on any online sports betting site will prove that. And with more and more betting possibilities for every race, match or event, gamblers in the UK need never desperately search around for something to bet on ever again.
Cards and slots
Another very popular area of gambling culture in the UK – again helped by the reach of online betting sites – is casino games and slots. Online casino sites give their customers hundreds of slots to choose from with many of the older games remaining firm favourites to this day.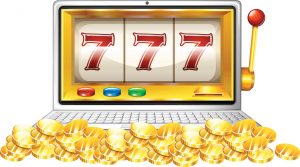 With enticing sign up bonuses and jackpot prizes, the ease of play has seen online slots become very popular. But there are also the more traditional casino table games to choose from. Roulette, poker, baccarat and blackjack games are always a big draw for betting sites, with a number of variations on each game usually available. The live casino option gives punters the chance to interact with live dealers for an even more authentic experience.
The choice is endless
But when it comes to things to bet on in the UK the limit only seems to be the imagination of the bookmakers and the punters. Politics is always a popular market – and even competition TV shows have their own odds for bettors to digest. As betting is the wagering of money on an event with an uncertain outcome it is only natural that the subject of a bet can be anything that falls into that description.
Most people in the UK may prefer to bet on sports or casino games but there is a rise in the popularity of e-sports and it can easily be argued that the financial markets themselves are nothing more than economic gambling. It is fair to say that there is not a lack of opportunity for betting in the country and just about anything can be turned into a wager as long as there are two opposing views.